As horseplayers focus on Saratoga more than any track this summer, it pays to know the different trends at every distance and surface.
Also, keep in mind that Saratoga has two turf tracks, and they can play differently from one another because of their differing configurations.
Main Track Is Playing To Speed
Through the first 19 days of the Saratoga meet, a majority of the dirt sprints have been Won by horses racing on or near the lead.
Although horses wiring the field have Won their fair share, racing within two lengths of the leader at the first quarter-mile appears to be the garden spot.
Here are Post-Position stats for the main track through Sunday.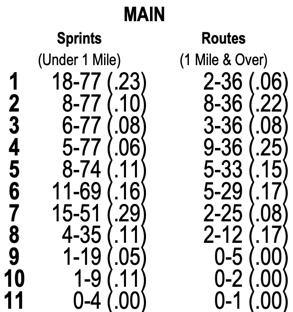 Winners Coming From Everywhere On The Turf
Through the first 19 days of the Saratoga meet, the turf course has played evenly for the most part, with no major running style or Post Position dominating.
Below is a summary of the most popular turf distances run so far. Races at longer distances of 1 1/8 miles and beyond are not included because of the small sample size.
These are the full Post-Position stats for turf races through Sunday.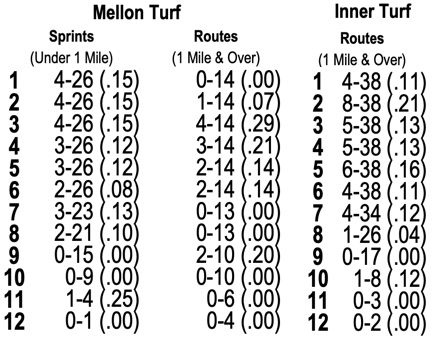 Track trends and Post Position stats are a meaningful piece to any handicapping puzzle. And while not a huge indicator, it can certainly help a smart bettor decide which horse to go with in an all-things-being-equal situation.
So pay attention, learn to earn.